Hours of Operation
Yes, we are open!
11/23 – Closed
Starting 11/27 hours Monday – Friday 10:00 – 6:00
Saturday 9:00 – 6:00
Sunday 10:00 – 5:00
12/2 – Santa will be at the store from 12:00 – 3:00
12/24 – 10:00 – 2:00
Closed 12/25 – 1/1 for the Holidays and Inventory
Re-Open 1/2 10:00 – 5:00
and hours going forward will be Sunday – Friday 10:00 – 5:00
Saturday 9:00 – 5:00
Spring is an exciting time to be a gardener. The long winter is coming to an end, the ground warms up, and you're excited about all of the delicious food and lovely flowers that you'll enjoy throughout the season. If you want to have the most productive garden season, it helps to be prepared to get started quickly each spring. That means having a garden plan, gathering the essential tools and supplies, and knowing the best gardening schedule for your area.
When Can I Start?
To get the most out of your garden, you'll want to know the general start dates for spring gardening in the Denver area. Typically, the last frost date in the Denver area is May 4th. What does that mean? Barring any crazy abnormalities, you shouldn't expect to see freezing weather after that date. It's when gardeners should feel safe planting the more tender, warm-weather plants.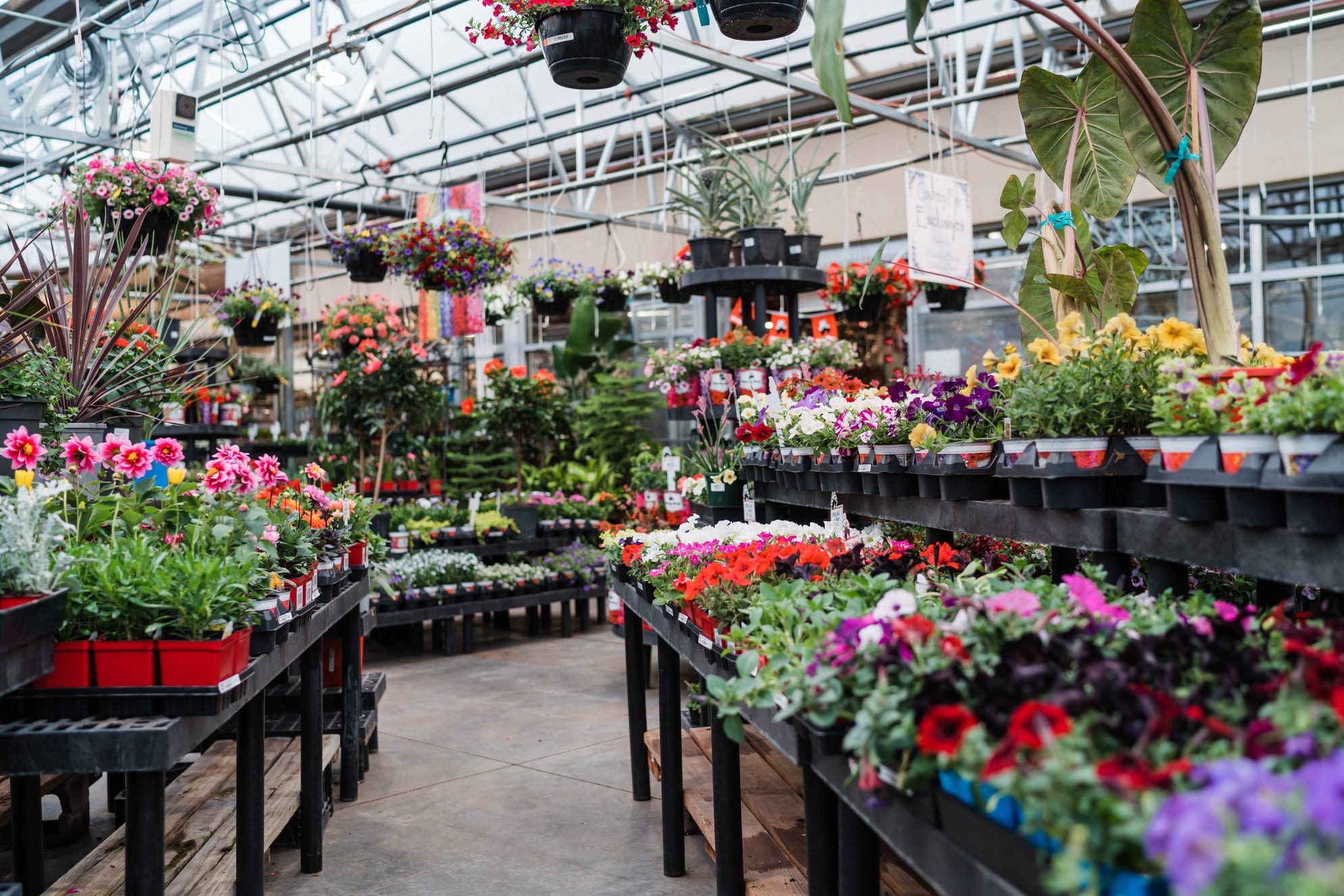 But to complicate things, there are plenty of plants that can safely get started before the last frost date. Cold-tolerant crops like spinach, lettuce, kale, potatoes, and onions can be planted well in advance of the last frost. How far in advance? That depends on the weather each year, but also requires some guesswork and risk-taking. A warm spell in March might have you itching to get started, but you'll need to look at the long-term forecast to make sure it's really an early start to spring gardening. There are many sources, like this planting calculator, that can help you determine the planting dates for different types of crops, usually working backward from the last frost date.
If you're starting your own seedlings indoors (or in a small greenhouse), you'll be at it even earlier. Tomatoes, eggplant, peppers, and onions all take a while to get up to size for planting out, so you'll want to get going on those early, even if it's still freezing outside.  Keep in mind that these crops need light and warmth, so make sure you have grow lights for indoor seed-starting or a heated greenhouse space outdoors.
What Do I Need?
You don't need to break the bank to have a successful garden, but it does help to have some basic tools and supplies on hand. Here are some of the things you might want to stock up on before starting your spring gardening:
Seeds: Choose varieties that are suited to your climate.
Seedlings: You can grow these yourself or purchase them. To grow your own, you'll need pots, a seed starting soil mix, and lights for indoor growing or a small greenhouse to keep them warm outdoors.
Soil-working Tools: These can be as simple as a hoe and rake, or as powerful as a rototiller.
Garden Markers: Keep track of where everything is planted.
Plant Protection: Fabric row cover can help protect crops on cold nights.
Supports: These might include stakes for tomatoes, poles for climbing beans, or trellising for cucumbers.
Fertilizer/Nutrition: You can go organic with compost, or use synthetic fertilizers to boost your plants' growth.
Insect and Disease Control: Talk to a garden expert about which pests and diseases are most likely in your area, and try a combination of preventative measures and treatments.
Hand tools: You might want a trowel for planting, a rake or hoe for weeding, and clippers for pruning and harvesting.
Irrigation Supplies: Your plants will need water, especially in the dry Denver climate. Depending on the size of your garden, your watering system can be as simple as a watering can or hose, or something more complex like a series of sprinklers or a drip irrigation installation.
Baskets: You'll want something to use when you harvest your bounty or gather weeds.
Quick-Start Tips for Spring Gardening
You've got your supplies and you know the right time to start your garden in Denver; now you want to make the most of the spring gardening season and get your garden up and running quickly. While you can't change the weather, there are some steps you can take to get a jump on the season.
Create a garden plan. This is a great wintertime activity--nothing beats sitting by the fireplace and dreaming about your garden. Decide which crops you'd like to grow, and how you'll arrange the garden.
Be prepared. Take the time to clean off your tools from last season, restock what you need, and organize your shed or storage area. That way you won't be scrambling once the weather warms up.
Plant a mix of fast- and slow-growing crops. The joy of a ripe, juicy tomato from your garden is unparalleled, but it takes a lot of work (and waiting) to get there. Don't forget to include some quicker crops to ensure you'll have something to enjoy from the garden as soon as possible. Mesclun, radishes, arugula, and baby kale can be ready in as little as three weeks after planting, depending on the weather. Plant scallions alongside your regular onions and you'll get to enjoy their bold flavor earlier in the season.
Buy seedlings. While many gardeners like the control of starting their own seedlings, you can get a jump-start on your season by buying them from a reputable source. A good garden center will have varieties that are suited to the Denver climate, and you'll be getting strong plants that are ready to go in the ground.
Country Fair Can Help
When you're ready to stock up on spring gardening supplies, or you need some expert advice about your garden, visit us at Country Fair Garden Center.
Country Fair Garden Center is locally owned and has been serving gardening enthusiasts since 1954. We have a great selection of annuals, perennials, organic herbs & vegetables, trees, shrubs, indoor plants and anything else you may need to make your lawn and garden beautiful. You will find a vast selection of exceptional quality plants and materials at a reasonable price and our team is committed to providing our customers with exceptional service.
Our Colorado History Makes the Difference