Hours of Operation
Yes, we are open!
Starting July 5th, we are open:
Sunday 10:00am – 5:00pm
Monday – Saturday 9:00am – 5:00pm
A well-designed and thought out perennial garden offers many benefits, including less maintenance than annuals, years of recurring color, and potentially fewer pests and less weeding.
Do you want to liven up your home or garden? If so, you should consider buying several succulent plants here at the Country Fair Garden Center. You can use the versatile plants to make your space more charming and inviting, regardless if you place them in a terrarium indoors or plant them outdoors in your garden.
The benefits of growning succulent plants
Succulent plants are very popular because they are low maintenance, extremely beautiful and purify the air. They also come in a wide range of shapes, colors, sizes and textures so you can easily mix and match succulents from varying families to create different arrangements. All you need is a little creativity!
You can also enjoy a range of health benefits if you decide to have succulents in your home. The plants can help refresh and purify the air since they release oxygen, while also working to increase the humidity inside your home. Research also suggests that succulent plants can improve your mood and ability to concentrate.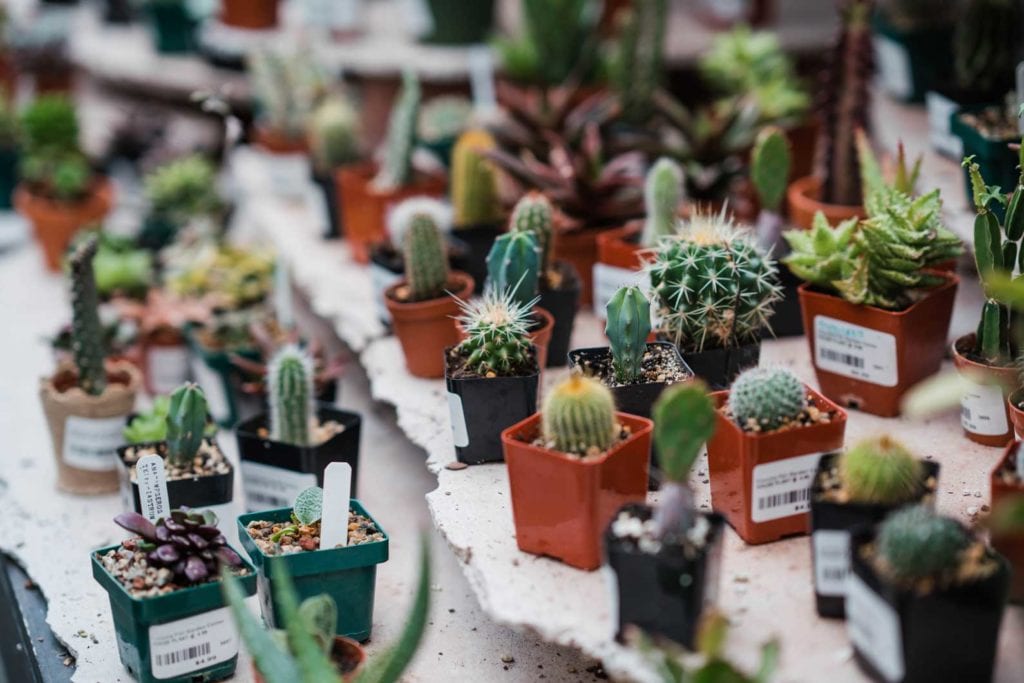 Why you should grow succulent plants in Denver, Colorado
Succulents are perfect for people who live in the Denver, CO area because the plants thrive in high altitudes, which you have to consider even for indoor succulents as houseplants. The drought-resistant plants are originally from areas with a dry, desert climate so they can grow without too much water. Although succulent plants do need more sun exposure (be sure to put them close to a window that gets at least 3 hours of direct sun per day), they can survive in places with poor soil quality and don't require lots of nutrients so a green thumb is not required.
The Different types of succulent plants:
We have a large selection of beautiful succulent plants that can add new life to your home or outdoor space. Each succulent also has its own health benefits. For example, you should buy an Aloe Vera plant if you want to use the medicinal plant to heal injuries. Or you can use the juice from a Houseleek plant for skin and eye treatments. And that's just the beginning! Below are some of the most popular succulent plants for you to choose from:
Aloe Vera
Jade
Hens and Chicks
Zebra Plant
Cacti (there are lots of varieties)
Sticks On Fire
Snake Plant
Houseleek
Echeveria
Haworthia

Why succulent plants are the perfect gifts
Succulent plants make wonderful presents because they are visually appealing and long-lasting. If your loved one enjoys working on DIY (do-it-yourself) projects, you can also buy some succulent plants and bond together while creating a gorgeous arrangement.
How to take care of succulent plants
Fertilizer
Succulents do not usually need a lot of fertilizer to be healthy. You should apply fertilizer at least once or twice a month for optimal results.
Watering
Each plant will vary depending on the type of succulent and where it's placed in the home. Succulent plants with more leaves will need more watering than other ones. If your succulents are indoor, they need to be watered every week. It's important that the soil dries out between waterings. You can check if they need water by sticking you finger into the soil or gravel to check for hints of moisture. If you find any, leave it be for another few days.
If your succulents are outside, they may need more water during the springtime and less watering during the winter. Water the plant thoroughly every day or every other day if it's in the sun most of the time, or once a week if the plant is in a big container or away from the sun. You should only water the plant again once the soil is completely dry.
Light
Succulents are brighter and flower better when they are fully exposed to the sun. Try to get your plants a minimum of half a day of sunlight.
Soil
Plant succulents in a container or area where the soil can be drained. Soil free options including gravel, sand and rocks are ideal for potted plants since it provides better drainage. Fast growing plants should be reported once a year during the spring or fall.
You can learn more gardening tips here.
What you will need to make a succulent fairy garden
To create a succulent fairy garden you will need the materials below:
Plastic toy animals
Succulent plants
Cactus plants
Potting mix
Rocks, sea shells or pebbles
Shallow pot
Once you've gathered all the materials, slowly go through the following steps:
Step 1: Prepare the container
The first step is to find a container has one or more holes at the bottom so the water can easily drain. Prepare the container by spreading some rocks at the bottom before adding potting mix that's especially formulated for cacti and succulent plants.
Step 2: Arrange the succulent plants
The next step is to arrange the plants inside the pot and cover their roots. It's best to have a variety of succulent and cacti plants to make the garden more interesting.
Step 3: Add rocks and other natural elements
Once that is done you can add colorful rocks on top of the potting soil. Walk around your garden and look for anything else that catches your eye. You can add anything from pieces of wood, pebbles, sea shells and other natural elements to the container.
Step 4: Add the plastic toys
Place a fairy figurine or plastic toys inside the plant arrangement. Brainstorm how you can arrange the objects so they resemble a little house, pathway or bridge for the fairy and toys.
Step 5: Display your project
Place your miniature, succulent garden in an area where your plants can receive enough sunlight.
Are you looking for more gift ideas for the gardener in your life? Come check out our store's gift aisle at our Country Fair Garden Center Leetsdale location. We have a wide selection of gardening gifts, accessories and decor that are appropriate for both beginner gardeners and more experienced ones.
Come Visit Our Country Fair Garden Center in South Denver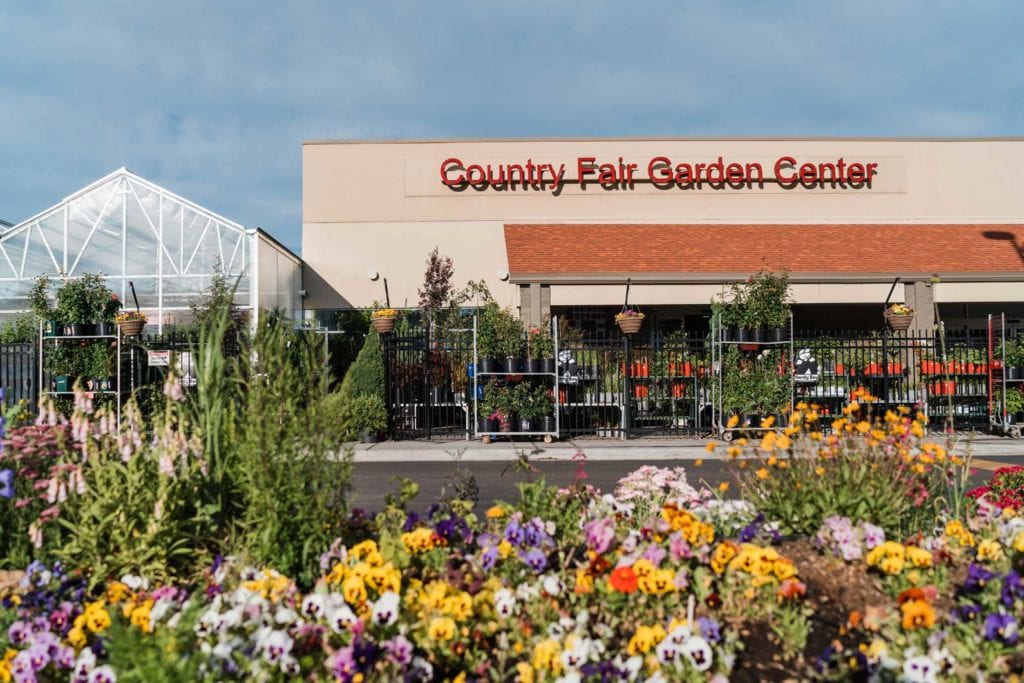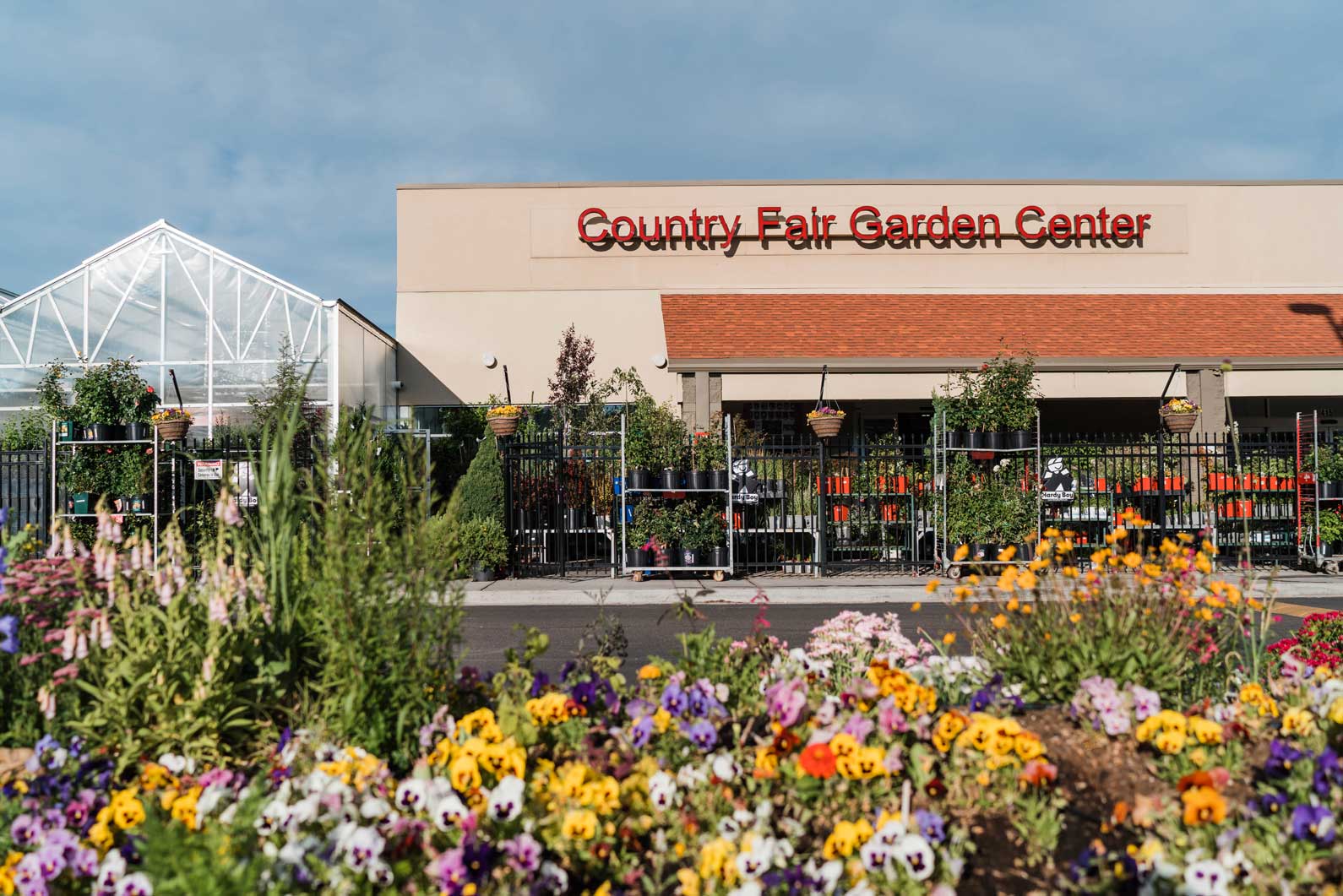 Country Fair Garden Center is a one-stop shop for all your gardening needs. We invite you to stop by our Denver location sometime to check out our wide range of brand name gardening supplies. You can stock up on on fertilizer, soil, and other gardening supplies for your succulent plants. All of our products are perfect for the greater Denver area's climate.
Our family owned business is located in the South Lowry Square Shopping Center on the southwest corner of Leetsdale and Quebec. You can contact us online or reach us at (303) 757-4949 during normal business hours if you'd like to speak with one of our friendly staff members on the phone. We'd be happy to answer all of your gardening or planting questions and provide expert advice on how to make your succulent plants flourish!
Our Colorado History Makes the Difference