Hours of Operation
Yes, we are open!
Starting July 5th, we are open:
Sunday 10:00am – 5:00pm
Monday – Saturday 9:00am – 5:00pm
In addition to plants, we also sell honey, gift cards, seasonal flags, candles, pet gifts, fire pots, magnets, greeting cards, and more! We have everything you need to make a garden lover's dreams come true.
Stop By for the Best Gifts for Gardeners
When it comes to gardening gift ideas, garden décor, and unique accessories, you can't beat the selection at the Country Fair Garden Center Denver location! We provide a wide range of terrific, local Colorado gifts and gardening must-haves for every occasion.
Are you buying a gift for a gardening DIY-er? Country Fair Garden Center is the perfect place for you! We have a wide variety of items that are perfect for both gardening gurus and absolute beginners. Need some gardening gift ideas? Talk to our experienced team! We have a large inventory and can provide great advice about the perfect gift for the gardener in your life.
Best Gifts for Gardeners and Denver Homeowners
At Country Fair Garden Center, we aim to provide a variety of gift ideas and unique items you can't find anywhere else.
Are you looking for Christmas gifts, thank you gifts, teacher gifts, birthday or something special for your anniversary? We've got you covered. Interested in getting a child in your life started in gardening? We have just what you need. No matter what you're looking for or who you want to give a gift to, we have the selection and advice you need to find something just right!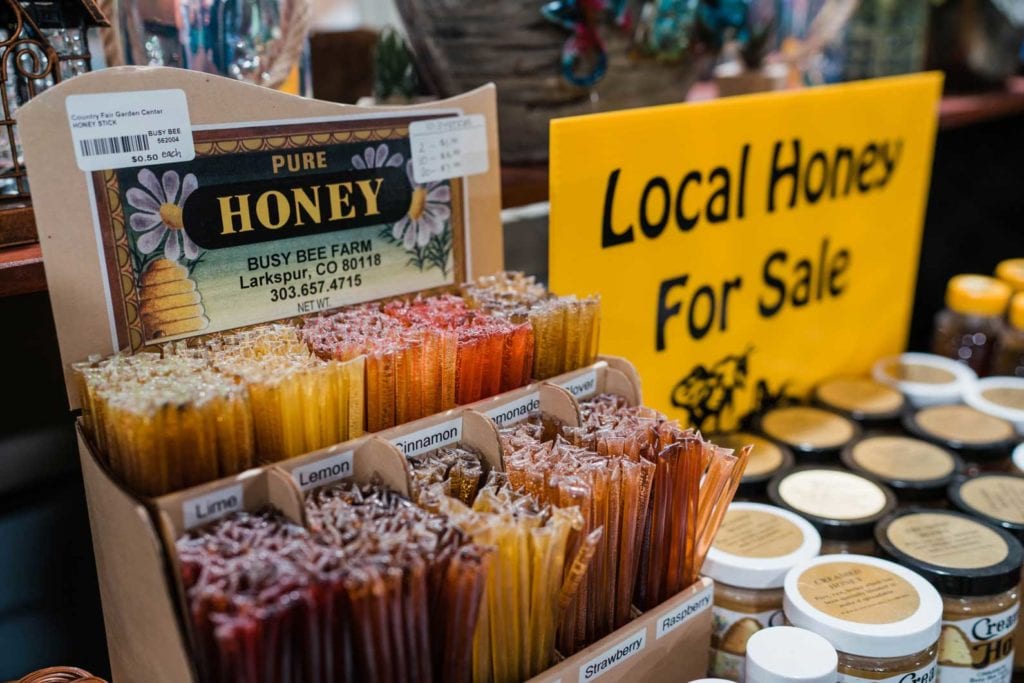 Our unique collection of gardening gift ideas is thoughtfully selected to be Colorado originals wherever possible, including items you'll not find elsewhere. Here's just a selection of the gardening gifts we have available:
Local Colorado Gifts
Busy Bee Honey
Seasonal Flags
Outdoor Artwork
Candles
Wind Chimes
Baskets & Pottery
Pet Gifts
Cards & Gift Cards
Plants, Flowers & Vegetables
And so much more!
Everything You Need for Your Denver Garden
Visit Country Fair Garden Center for gardening gifts and you'll soon realize we offer so much more for your garden and your home! We offer everything from pottery and décor to fairy gardens and gifts. Whatever you're looking for the garden, you'll find it in our garden shop for a reasonable price and of outstanding quality.
Start planning your space today by browsing our links below!
Convenient Location, Affordable Prices
Country Fair Garden Center has been serving the Denver area with everything to make Colorado gardens and homes unique and beautiful. We are a family-owned and family-operated business that offers the most beautiful flowering annuals, perennials, organic herbs and vegetables, trees, shrubs, indoor plants, soil, fertilizer, pottery, gardening tools, home decor, unique gifts, local Colorado goods and so much more! Our large nursery and extensive garden shop offers everything you need for your urban garden!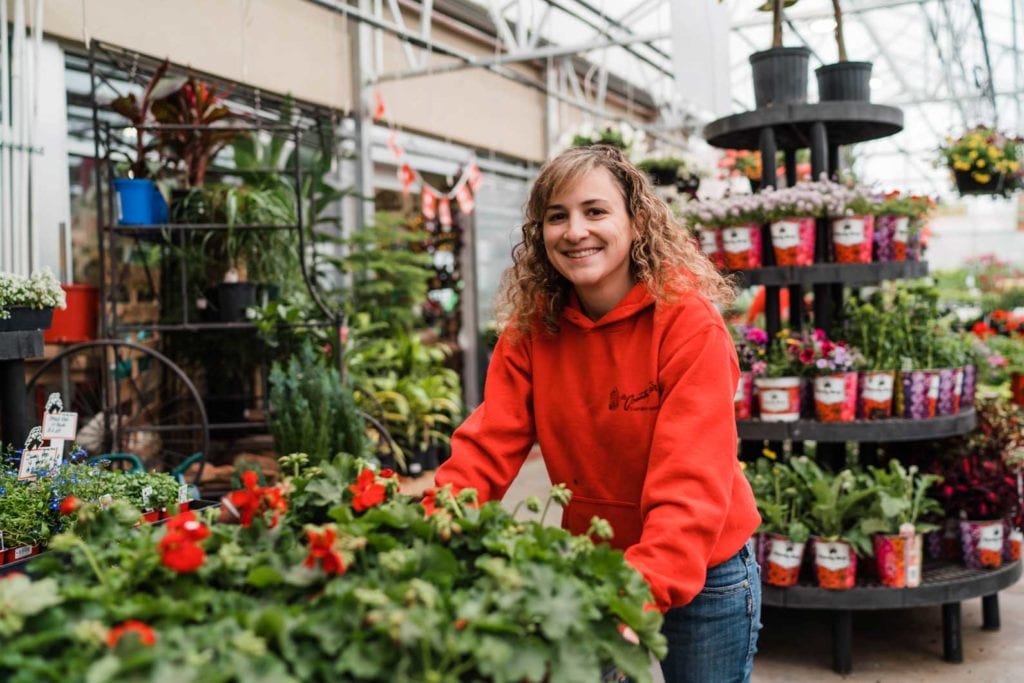 Visit our Denver garden shop in the South Lowry Square Shopping Center, on the southwest corner of Leetsdale and Quebec at: 7150 Leetsdale Dr #415, Denver, CO 80224 or call us at (303) 757-4949.
Garden Gurus for All Your Garden Needs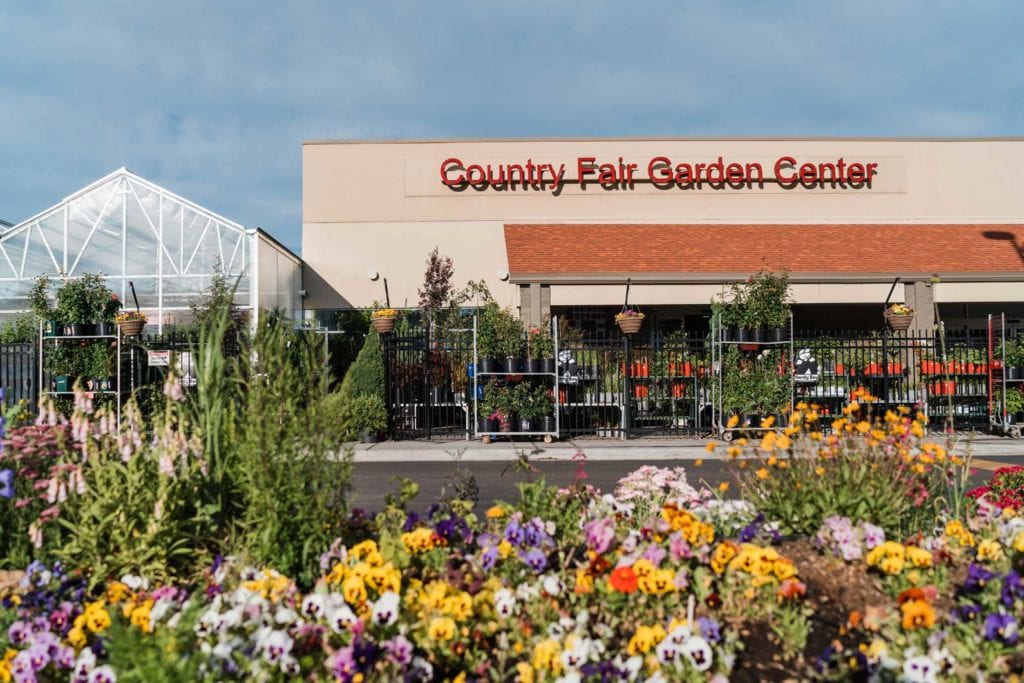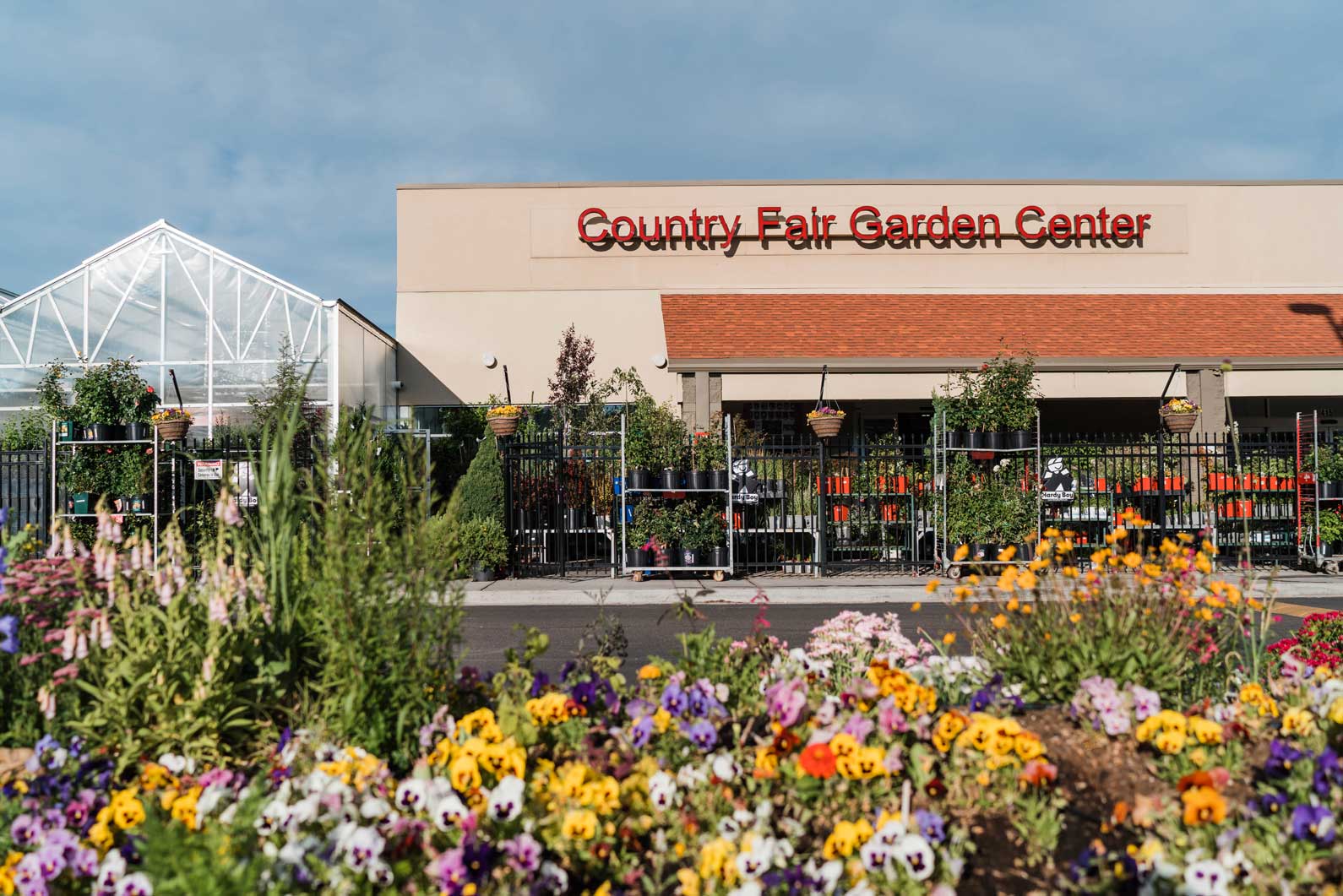 The Gerace family, which owns and operates the Country Fair Garden Center locations, has over 70 years of experience growing plants and flowers and serving our local communities. That means we know how to grow the best quality plants and we provide the advice our neighbors need to create thriving gardens. Our team can provide the right advice for your project, no matter your needs or the size of space you're working with.
From design to decor, from the best gifts for gardeners to garden supplies, we have what you need! We have hundreds of years of combined expertise in the green industry, so you know you can count on our experienced advice for every aspect of starting and maintaining your Colorado garden.
Talk to your friendly garden experts at our Denver garden center to get some great ideas on how to make your outdoor space the yard or garden of your dreams. With thousands of plant varieties and a huge amount of gardening gift ideas, you'll get exactly what you want at a price you can afford!
Our Colorado History Makes the Difference