Hours of Operation
Yes, we are open!
Starting July 5th, we are open:
Sunday 10:00am – 5:00pm
Monday – Saturday 9:00am – 5:00pm
Garden gnome statues as we know them today were first created in the mid-1800s by Phillip Griebel, a sculptor of terracotta animals in Thuringia, Germany.
Wide Selection of Formal and Fun Statues for Colorado Gardeners
If you're looking to add style, character or whimsy to your garden, there's no better way than by using yard statues that make a statement. Country Fair Garden Center has an outstanding selection of all types of yard statues that will add personality to your Denver home!
Yard Statues for Your Year-Round Enjoyment
There's nothing quite like spying a friendly gnome in the flower bed, catching Colorado deer peeking from behind a big tree, or even a watching Buddha calmly reflecting in a pond. Yard statues of all types provide a way to showcase your personality and your Denver gardening style.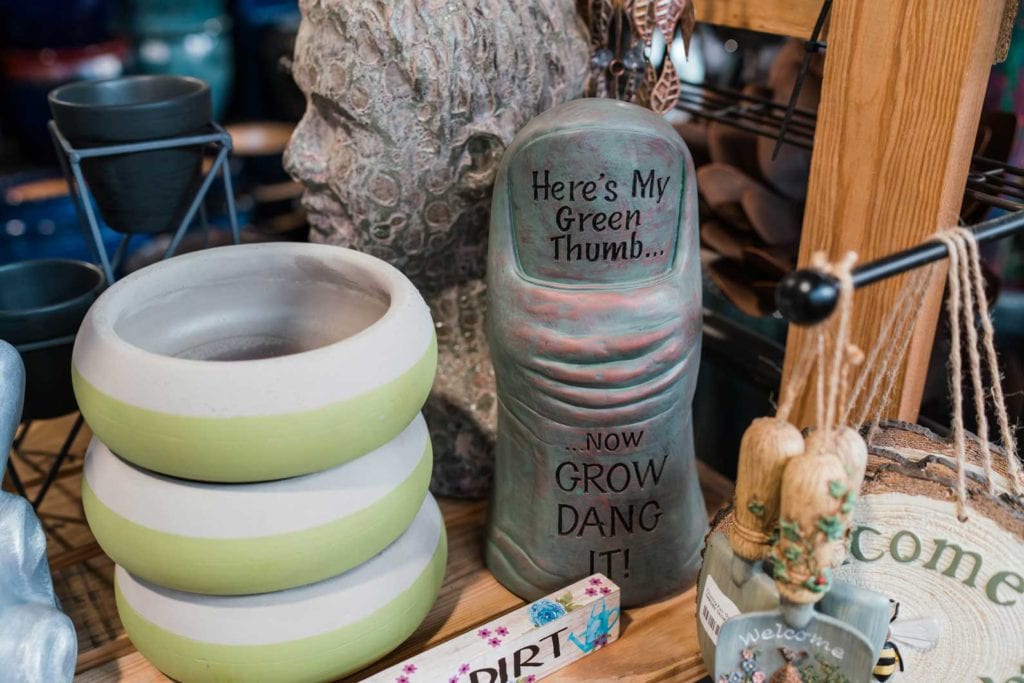 When considering what types of yard statues are right for your garden, think about the overall design of your garden or the look you want to achieve.
Zen gardens, xeriscape, English country gardens or a modern minimalist landscapes require different types of styles to make the most of your design.
Our Country Fair Garden Center staff are experts in helping gardeners choose accents that perfectly fit their space, and we offer so many yard statue options your challenge may be narrowing down the list to decide which you like best!
Our weather proof yard statues and statuary are made of quality construction to withstand the elements over time. Garden figures can also be used in the home or make a great gift! We offer everything including angels, gnomes, animals, mythical creatures, fairies, and so much more. From small to large, we have a selection of yard statues that you'll truly love to call your own.
Denver's Everything-for-Your-Garden Center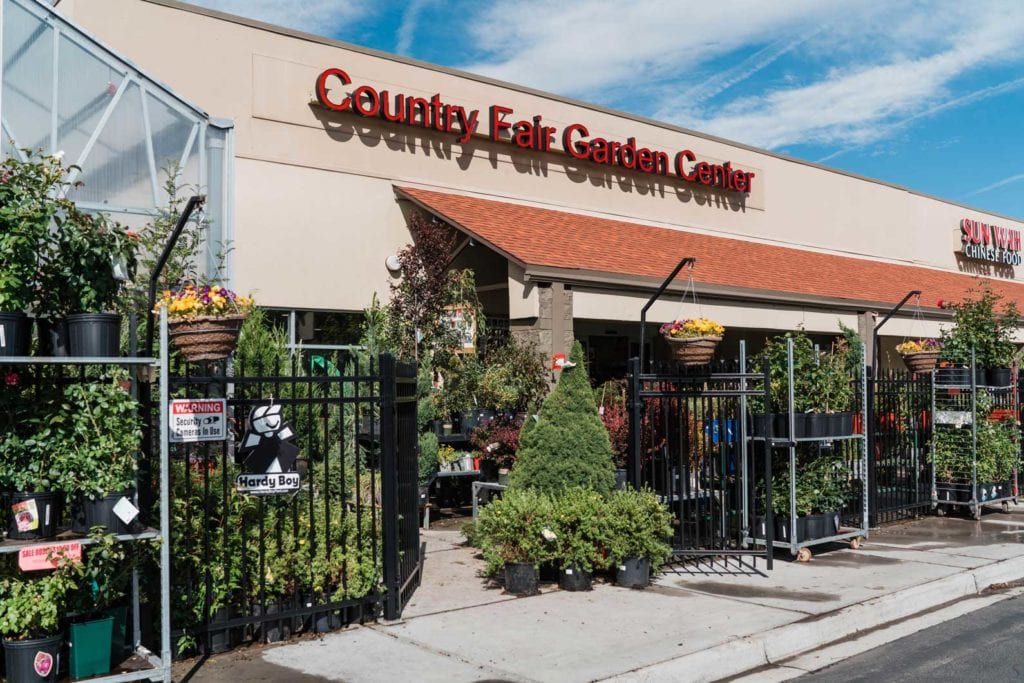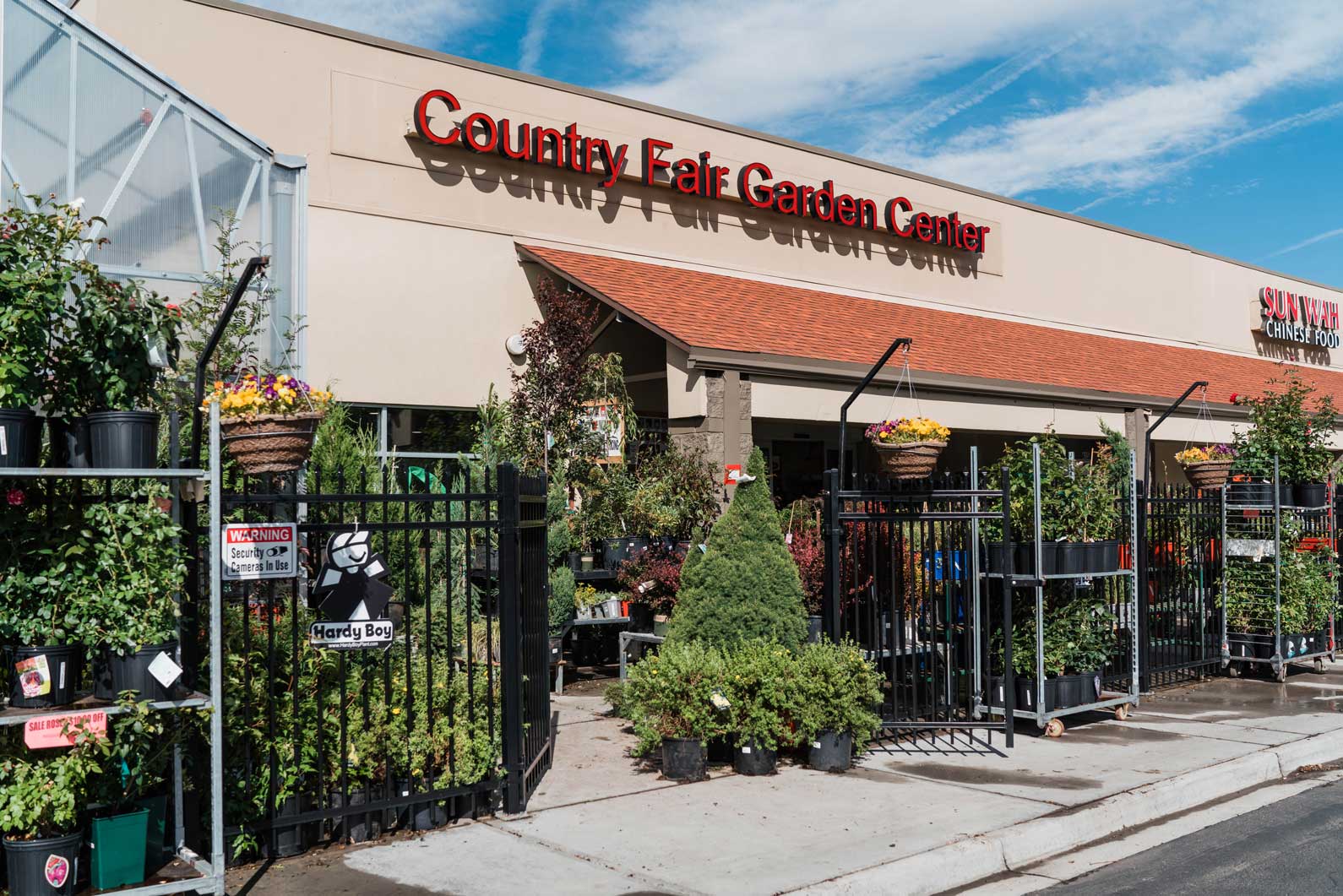 Visit Country Fair Garden Center for yard statues and you'll soon realize we offer so much more for your garden and your home! Whether you need garden gnomes or potting soil, poinsettias or Easter lilies, you'll find what you need at our Denver location garden shop for a reasonable price and of outstanding quality. Browse our links below to start planning how you can create your dream garden today!
Convenient Location, Affordable Prices
Country Fair Garden Center has been serving the Denver area with everything to make Colorado gardens and homes unique and beautiful. We are a family-owned and family-operated business that offers the most beautiful flowering annuals, perennials, organic herbs and vegetables, trees, shrubs, indoor plants, soil, fertilizer, pottery, gardening tools, home decor, unique gifts, local Colorado goods and so much more! Our large nursery and extensive garden shop offers everything you need for your urban garden!
Visit our Denver garden shop in the South Lowry Square Shopping Center, on the southwest corner of Leetsdale and Quebec at: 7150 Leetsdale Dr #415, Denver, CO 80224 or call us at (303) 757-4949.
Bringing Best-in-Show Quality to Colorado Gardeners
With over 70 years of growing and serving our community under our belt, the Gerace family of Country Fair Garden Center knows how to grow the best quality plants and provide the advice Colorado gardeners need to help them thrive. Our plants are healthy and adaptable enough to thrive in the Denver area's diverse and at times difficult climate. Plus, our family-owned and operated team can provide specific advice for your project and your needs, no matter how big or small.
We have hundreds of years of combined expertise in the green industry, so you know you can count on our experienced advice for every aspect of starting and maintaining your Colorado garden. From design to decor, from gifts to garden supplies, we have what you need to bring your garden to life! Talk to your friendly garden experts at our garden center in Denver to get some great ideas on how to make your outdoor space the yard or garden of your dreams. With a large variety of plants and flowers alongside our huge selection of yard statues, you'll get exactly what you want at a price you can afford!
Green Thumbs Run in the Family
Our family has been dedicated to growing hardy plants and providing excellent service since 1948, when Alex and Esther Gerace started their business after growing food to feed their six children.
While they tended their fields with a horse-drawn plow, our family has since grown to operate Country Fair Garden Centers, Welby Gardens, and Hardy Boy Plants, the brand known for producing plants with stalwart performance in the Rocky Mountain West. Welby Gardens now has over one million square feet of greenhouses growing over three thousand varieties of plants. Recognized as green industry leaders, we are proud to bring our family's legacy to our Country Fair Garden Centers in Denver and Arvada, providing Colorado gardeners like you with everything they need to create beautiful gardens and landscaping.
Our Colorado History Makes the Difference