Hours of Operation
Yes, we are open!
Starting July 5th, we are open:
Sunday 10:00am – 5:00pm
Monday – Saturday 9:00am – 5:00pm
A well-designed and thought out perennial garden offers many benefits, including less maintenance than annuals, years of recurring color, and potentially fewer pests and less weeding.
Beautiful, Healthy, Long-Lasting Plants for Denver Gardens
Long-lasting, lush beauty is what our Colorado perennial plants are all about! Our Country Fair Garden Center team members are plant and flower experts and are here to help give your Denver garden gorgeous, hardy plants that you will enjoy year after year!
Soak Up the Colorado Sun with Perennial Plants
Unlike annual flowering plants, a perennial not only grows every year but actually becomes more beautiful as it matures and thrives. With proper gardening care including good soil and regular watering to help them establish themselves, you can transform your garden with beautiful perennial plants! Year after year, they will set your landscape or garden in bloom, growing more lush as time goes on.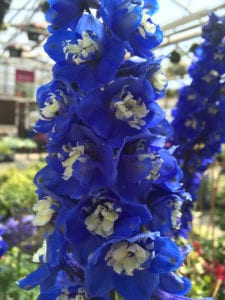 Country Fair Garden Center offers only the highest-quality perennials. Our plants have been grown and cultivated in Colorado to flourish in our local climate and deliver long-lasting beauty to your Denver area landscape. Our perennial plants include the industry-leading Hardy Boy Plants brand (grown exclusively by Welby Gardens, which is owned and operated by the Gerace family, just as the Country Fair Garden Centers are), which are designed to thrive in our Colorado weather and soil conditions. This nationally recognized brand is known for producing the hardiest, most adaptive plants available.
Our expert garden center team offers unmatched experience and plant knowledge to help you find the right plants for your yard. Whether you're looking for color, to stop erosion, attract bees or discourage deer, create a natural barrier or transform your home with a sophisticated garden design, you can't go wrong with our expertise!
Year After Year of Thriving Perennials
We offer one of the largest selections of Colorado-hardy perennial plants in the Denver area and are here to help you find your every gardening need. Below is just a sample of the full sun perennials and shade perennials we have at our Denver garden center:
Coreopsis
Coneflower
Penstemon
Daisy
Hosta
Peony
Perennial grasses
Perennial vines
Salvia
Poppy
Rudbeckia
Corsican Violet
Sedum
Russian Sage
Columbine
And many more!
Plant Food for Every Gardener's Tastes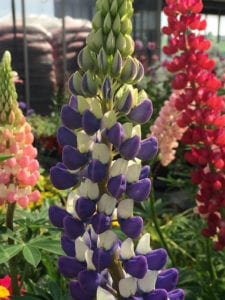 All plants need a healthy diet of food, water, and sunshine. We provide both organic and chemical-based fertilizers to enrich your soil so you can provide the best environment for your perennial plants to thrive. Come into Country Fair Garden Center in south Denver to speak with one of our soil specialists! They can listen to your garden needs and recommend the best solution that will give your plants the healthy diet they deserve.
Plus, our garden shops carry organic insecticides that can safely keep your plants free from pests. Visit one of our garden centers today to find the right formula for your garden! We carry something for every yard and every garden need.
Everything for Your Denver Garden is at Country Fair Garden Center
When you visit Country Fair Garden Center, you'll soon realize we offer so much more for your garden and your home! We offer everything from pottery and décor to fairy gardens and gifts. Whatever you're looking for the garden, you'll find it in our garden shop for a reasonable price and of outstanding quality.
Use the links below to start planning out the garden of your dreams!
Family Owned and Operated in Denver, Colorado
For years, Country Fair Garden Center has been serving the Denver area with everything to make Colorado gardens and homes unique and beautiful. We are a family-owned and operated business that is passionate about everything gardening. Our nursery and extensive garden shop offers everything you need for your urban garden!
Visit our Denver garden shop in the South Lowry Square Shopping Center, on the southwest corner of Leetsdale and Quebec at: 7150 Leetsdale Dr #415, Denver, CO 80224 or call us at (303) 757-4949.
Not only will you find exceptional plants and materials at a reasonable price, but our team is also committed to providing excellent customer service.  You can trust our seasoned gardening experts to help you find exactly what you want and provide expert advice for whatever your project needs.
With hundreds of years of combined experience, our team has the know-how to help you create the garden or yard of your dreams. Whether you're looking for full sun perennials, shade perennials, or any other plant or flower, we can help you choose from broad selection.
Our Colorado History Makes the Difference