Hours of Operation
Yes, we are open!
Starting July 5th, we are open:
Sunday 10:00am – 5:00pm
Monday – Saturday 9:00am – 5:00pm
A well-designed and thought out perennial garden offers many benefits, including less maintenance than annuals, years of recurring color, and potentially fewer pests and less weeding.
With its strange, prickly appearance, the cactus sometimes looks like it came from another world, but the truth is, cacti make great indoor plants for the Colorado home. Cacti are a type of succulent, which means that it stores water in its stems. Unlike other succulents that will also store water in the leaves, cacti are unique because they don't have leaves. They're easy to care for and require low maintenance, so cacti are perfect for the beginning gardener, or anyone who enjoys a beautiful, exotic plant.
Benefits of Growing Cactus Plants Indoors
The biggest reason people love cacti is that they are so easy to care for. Cacti thrive on neglect. Remember, these plants grow in some of the harshest conditions in the world, so with Colorado's nearly 300 days of sunshine, Denver should be a breeze for them.
The prickly form, while strange, is also extremely beautiful. With its spiny skin and dramatic physiques, cacti are like living sculptures. They come in a variety of shapes and colors, so you're sure to find one that pleases.  Similar to any other indoor plants, cacti also have the following benefits:
Reduce stress
Better air quality
Boosts the immune system
Increased productivity
Boosts mood
How to Care for Your Cacti
When choosing cactus plants to bring home, select a healthy plant by gently poking at the plant's base. It should be firm. If the base is wobbly or squishy, avoid that plant as it may have root rot. Also, examine the plant's stems. They should appear healthy and robust.
Once you have your cacti home, place in a sunny area. Cacti grow in the desert, so they expect lots of sun. Aim for between 65 and 85 degrees Fahrenheit, and avoid drafty areas. South facing Colorado windows should be sufficient, but if you need more light, especially in the winter months, it's possible to supplement their light source with artificial grow lights. When the cactus doesn't get enough sun, it becomes susceptible to root rot, because excess moisture isn't able to evaporate quick enough.
Because of the pokey parts, be careful while handling your cacti. You may want to use gloves or similar protection. However, just like your cactus can damage you, you can also damage your cacti's skin if you're not careful. Any scratch or blemish that a cactus receives will stick around, so although they can survive ten years or more indoors, older plants may look less appealing, because of these blemishes. The best bet is to always handle your cacti with the most care.
If you need to re-pot your cactus, use a fast-draining cacti mix, or soil combined with Perlite or pumice, for good drainage and aeration. Use a pot with drainage holes for best results.
Excess moisture is the number one enemy of cacti. Water the cactus with warm water, about twice a month, or only when the soil is completely dry. Overwatering is the most common mistake for cacti owners. Remember, they're a pot-it-and-forget-it plant.

Types of Cacti to Grow in Your Colorado Home
There are about 2,000 different varieties of cacti, but some are better than others at indoor life. Because there are so many to choose from, we could only highlight the most popular. Here are a few great cacti for indoor use in Denver.
Christmas Cactus (Schlumbergera)
Native to Brazil, this plant gets its name from the festive colors it produces, and because it blooms in December. It works great as a hanging plant because of its long scalloped-shaped branches. Each branch has a series of softly rounded, flat bulbs that form a long, hanging stem. A healthy plant will produce red blooms on the tip of each stem during the long winter days.
Care: Although it is a member of the cactus family, it doesn't have any thorns, and requires more water than most cacti. Christmas cacti prefer indirect sunlight, and can be moved outside in the summer. Water as a normal houseplant during the summer months, but in the winter, only water when the soil is dry.
Bunny Ears Cactus (Opuntia microdasys)
A perfect example of the traditional cactus shape, the bunny ears cactus has thick pads with short bristles. It's an easy to care for plant, that requires very little water, and lots of sun. The bunny ears cactus grows to about two to three feet tall. When kept as an indoor plant, it will generally grow at a slower pace and only reach about two feet.
Care: This plant is low maintenance, so perfect for beginning gardeners. Only water when the soil is dry, about every three or four weeks. Bunny ears may occasionally need to be repotted as it outgrows its container. About every year or two, move the plant carefully to its new home and avoid watering until it has been in its new pot for a week.
Old Lady Cactus (Mammillaria)
Sometimes also called the Powder Puff Cactus, this plant gets its name from the long white wisps that grow from its bulbous form. When healthy, it can produce a ring of pink or purple blooms around the top. Popular at shows and garden centers, because of its original appearance, the old lady cactus can be a great addition to any indoor garden.
Care: The old lady cactus prefers bright light, and dry soil. Good drainage is important, so be sure to use a pot with holes in the bottom. In the winter, you can usually suspend watering, but may mist occasionally. It prefers temperatures between 70 to 80 degrees Fahrenheit, but in the winter it can be kept at 60 to 65 degrees. At lower temperatures, the plant will become dormant until it warms up again.
Where to Find the Perfect Cactus Plants in the Denver, Colorado Area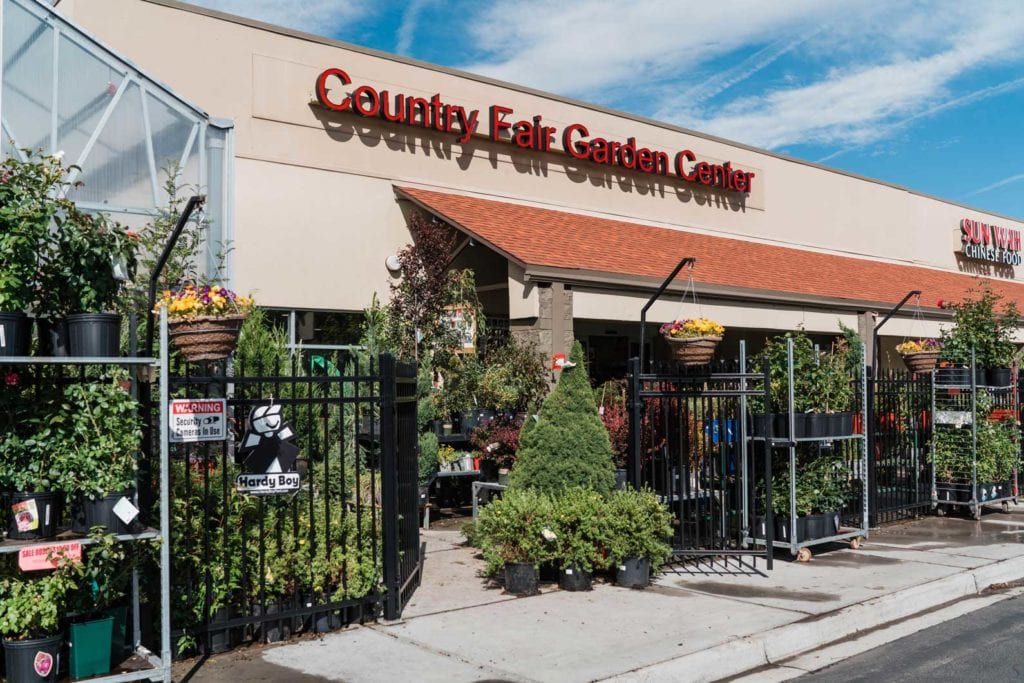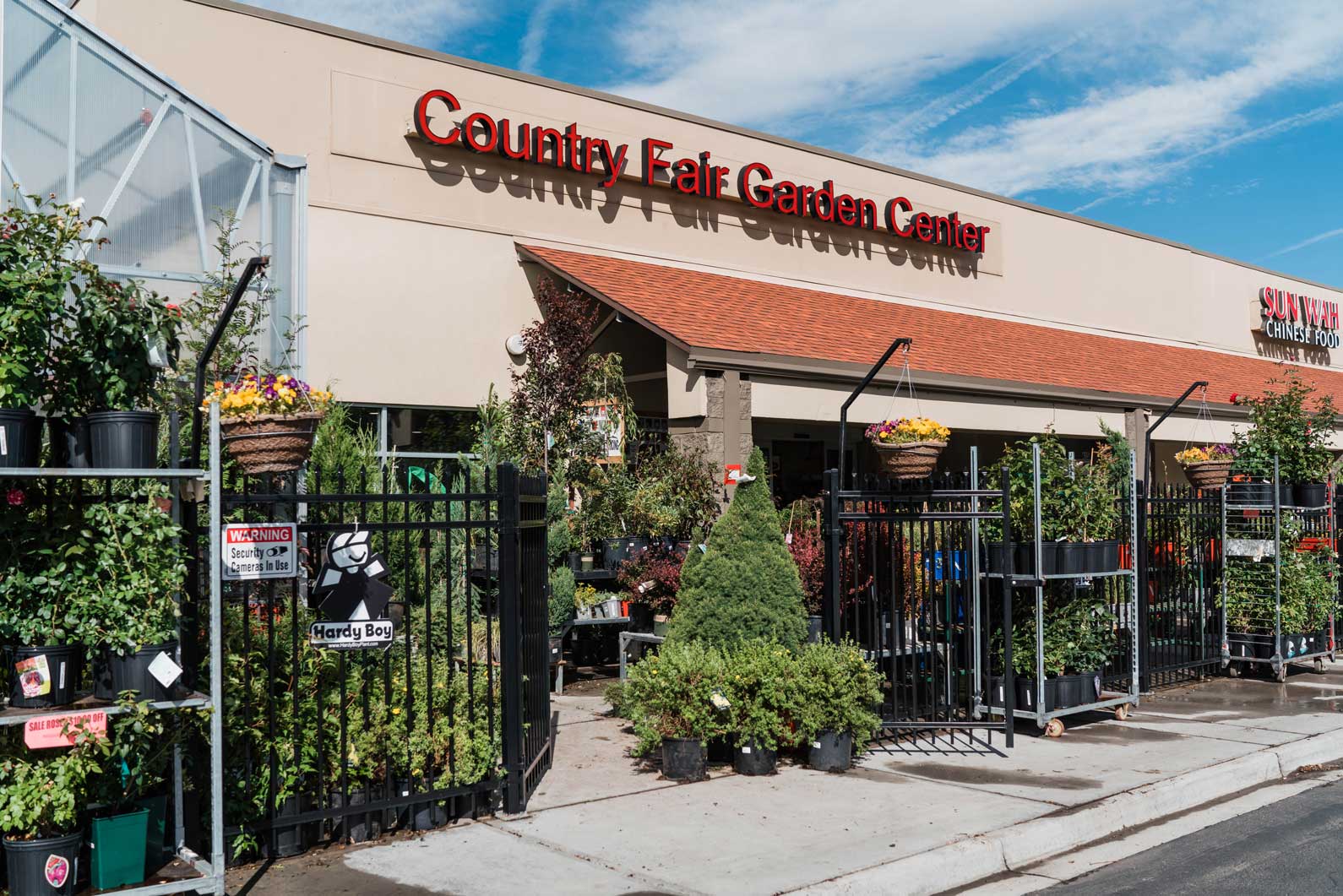 Unlike the big box stores, Country Fair Garden Center offers a large variety of cacti to choose from. Our knowledgeable staff can answer any questions you may have, from picking out the right plant, to caring for your plant. We're here to help. Everything you need to care for all your indoor (or outdoor) plants is right here at Country Fair Garden Center. Support a locally-owned, and family-run business that has been in the Denver area for generations- while receiving the best service and enjoying the best selection. Contact us to see how we can help.
Our Colorado History Makes the Difference