Hours of Operation
Yes, we are open!
Starting July 5th, we are open:
Sunday 10:00am – 5:00pm
Monday – Saturday 9:00am – 5:00pm
We have a great variety of stylish and classic containers from all over the world for your indoor and outdoor gardens.
Everything You Need for Container Gardening in Denver, CO
When it comes to increasing the flexibility and creativity of your garden, nothing is better than using outdoor planters to show off your personality! Country Fair Garden Center offers one of the most extensive selections of beautiful pottery and planters that can help you get  underway for a whole new garden experience.
Well-made pots can act as furniture in your home and can help bring life to an indoor or outdoor area. Our selection of pots and planters is diverse, and all are unique.
We have a full line of glazed, ceramic, artisan, plastic and so much more! Come see the selection at our Denver garden shop location, and you're sure to find exactly what you need to add your personality and a unique look to your home and outdoor space!
Opportunities for Outdoor Planters in Denver, CO
There are so many reasons to use outdoor planters and container gardening in your Denver landscape! Outdoor planters come in a great selection of colors, details, shapes, and sizes to add individuality to your garden.
Consider planters if you want color all-year round, when plants can spice up your deck in spring and summer and also brighten up a corner in your home during the colder months.
Renting your first place in Denver? Choose garden planters that fit nicely on a balcony or bring cheer to your living area!
If you're looking to make an entrance, look for large, majestic planters to put outside your front door.
New to gardening? Give outdoor planters a go and enjoy how easy it is to have majestic Colorado color!
Country Fair Garden Center in Denver has everything you need for container gardening! Our outdoor planters come in every shape, size, and color. Come shop for ceramic and clay pots, self-watering planters, wooden pots, vegetable planters, glazed outdoor planters, and so many more!
We also offer Denver's highest-quality plants and flowers that are grown to handle Colorado weather and thrive in your new pot. For example, we sell the well-known Hardy Boy Plant brand (exclusively grown at Welby Gardens), which is nationally recognized for being some of the most healthy and easy-to-grow plants available. Combine these hardy plants with our selection of outdoor planters and we're sure you'll find the right combination that perfectly suits your personal style.
Outdoor Planters and So Much More!
Visit Country Fair Garden Center for outdoor planters and you'll soon realize we offer so much more for your garden and your home!
With a wide range of flowers and plants to choose from, a diverse supply of outdoor and indoor pots and planters, and a team that's been providing friendly customer service for years, you are sure to turn your project into something spectacular when you visit Country Fair Garden Center. You'll find what you need at our Denver location garden shop for a reasonable price and of outstanding quality.
Start planning your outdoor space and indoor plant options by visiting the links below:
Convenient Location, Affordable Prices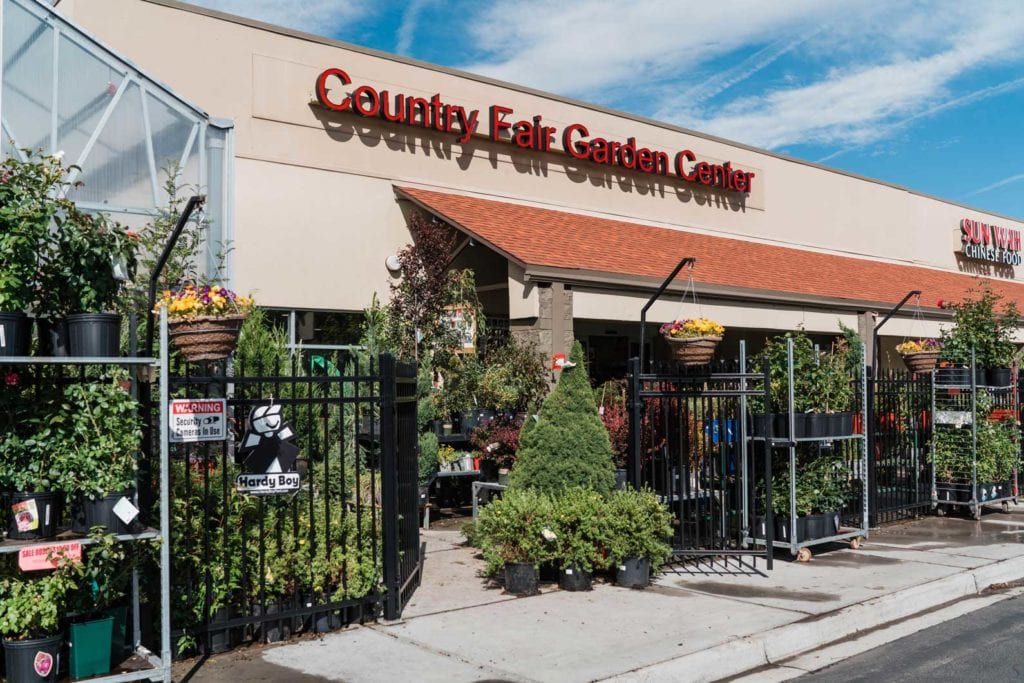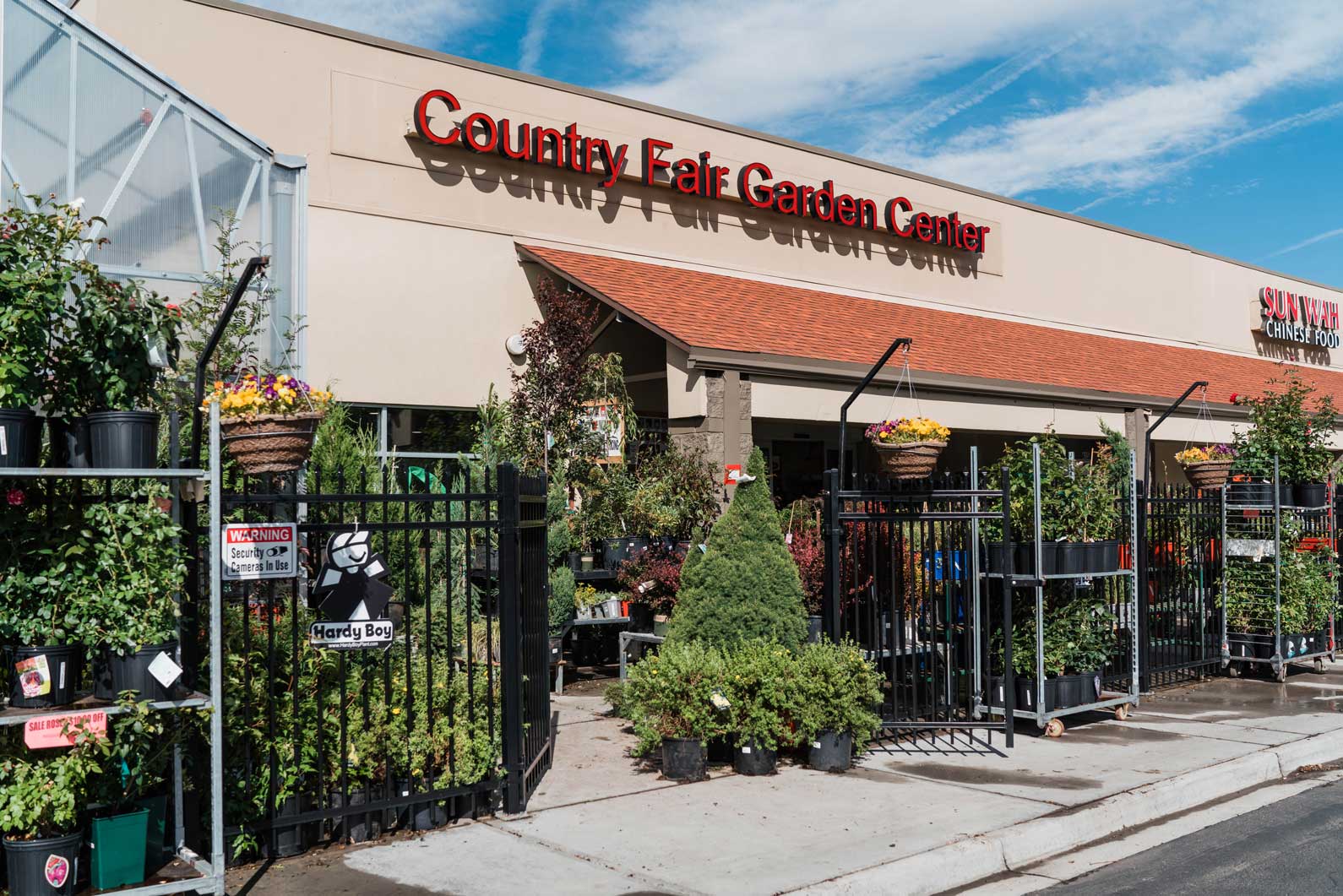 Country Fair Garden Center is a family owned and operated business that offers the most beautiful flowering annuals, perennials, organic herbs and vegetables, trees, shrubs, indoor plants, soil, fertilizer, pottery, gardening tools, home decor, unique gifts, local Colorado goods and so much more! Our nursery and extensive garden shop offers everything to make your garden and home unique and beautiful!
Visit our Denver garden shop in the South Lowry Square Shopping Center, on the southwest corner of Leetsdale and Quebec at: 7150 Leetsdale Dr #415, Denver, CO 80224 or call us at (303) 757-4949.
The Gerace Family: Green Industry Leaders
Our family has been creating healthy gardens since 1948, when Alex and Esther Gerace began growing food to feed their six children. While they tended their fields with a horse-drawn plow back in the day, then added selling flowers to the mix, over time the family business grew -- so much in fact, that Welby Gardens now includes over one million square feet of greenhouses growing over three thousand varieties of plants!
Our family has developed some of the largest greenhouse growing areas in Colorado and are industry renowned. Welby Gardens is the exclusive grower of Hardy Boy Plant, which is recognized nationally for innovative growing methods and producing plants that thrive all over the country. (The Gerace family owns and operates Welby Gardens, Hardy Boy Plants, and Country Fair Garden Centers.)
With this amount of experience, you can rest assured that we know our plants well and can provide information about all types of gardening. By operating our Country Fair Garden Centers as retail stores to serve our community, our aim is to provide a garden shop that sells high-quality, beautiful products to our neighbors. If you're looking to improve your outdoor space, visit one of our two family owned garden shop locations today!
Our Colorado History Makes the Difference