Hours of Operation
Yes, we are open!
Starting July 5th, we are open:
Sunday 10:00am – 5:00pm
Monday – Saturday 9:00am – 5:00pm
Did you know that shrubs still need watering in the winter time? While the watering needs are less in the colder months, all shrubs need winter watering to ensure they stay healthy and vibrant throughout the year.
Increase the Character, Charm and Value of your Denver Home
The landscape of a home is made complete with healthy trees and shrubs that add character, shade, and seasonal interest. At Country Fair Garden Center, we stock an enormous range of trees and shrubs that have been chosen as ideal for the Colorado climate and environment and will look fantastic surrounding your home.
Good fences make good neighbors—and so do our shrubs! Whether you need shrubs that are big or small, wide or tall, we have you covered.
Shrubs can be used as an excellent natural barrier, act as sun shade, and flowering ornamental shrubs make for a great smelling and good looking yard addition. Plus, shrubs add beautiful texture to any landscape.
Every tree and shrub is different and may have different water and care requirements. Come speak to our specialists, and they'll recommend the right plant for your setting, help you find exactly what you're looking for, and recommend how you can care for your trees or shrubs to keep them healthy in our rugged Colorado environment.
Landscaping Beauty for Your Denver Home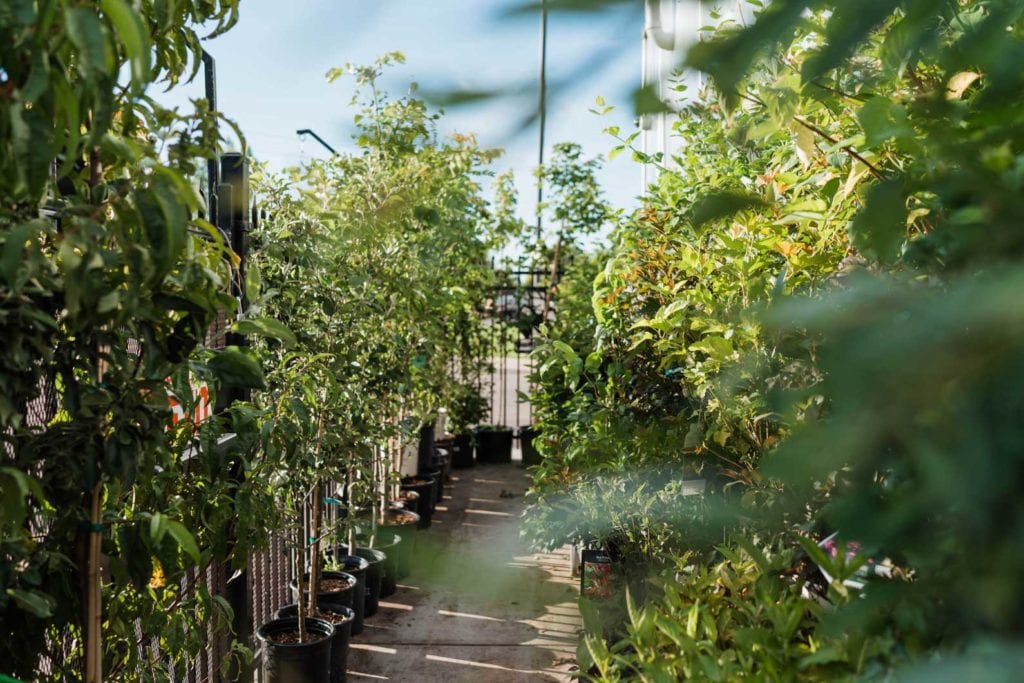 Enhancing your Denver landscape with healthy shrubs and hardy trees is a great way to add character and personality to your home. Plus, it can increase the value of your house!
With so many colors, textures, species, shade options, and sizes to choose from, you can count on Country Fair Garden Center to have exactly what you're looking for.
Our seasoned experts can also provide helpful advice to help your plants thrive. We can work with you to help determine any planting limitations, sun exposure, and irrigation considerations so you can make the right plant choice and realize optimal results. With hundreds of years of combined experience, our team can help you discover the perfect trees and shrubs that are suitable for your Denver landscape.
Here's just a sample of the many different types of trees and shrubs we offer:
Fruit Trees
Ornamental Trees
Shade Trees
Deciduous Trees
Evergreen Trees
Flowering Shrubs
Evergreen Shrubs
Privacy Shrubs
And more!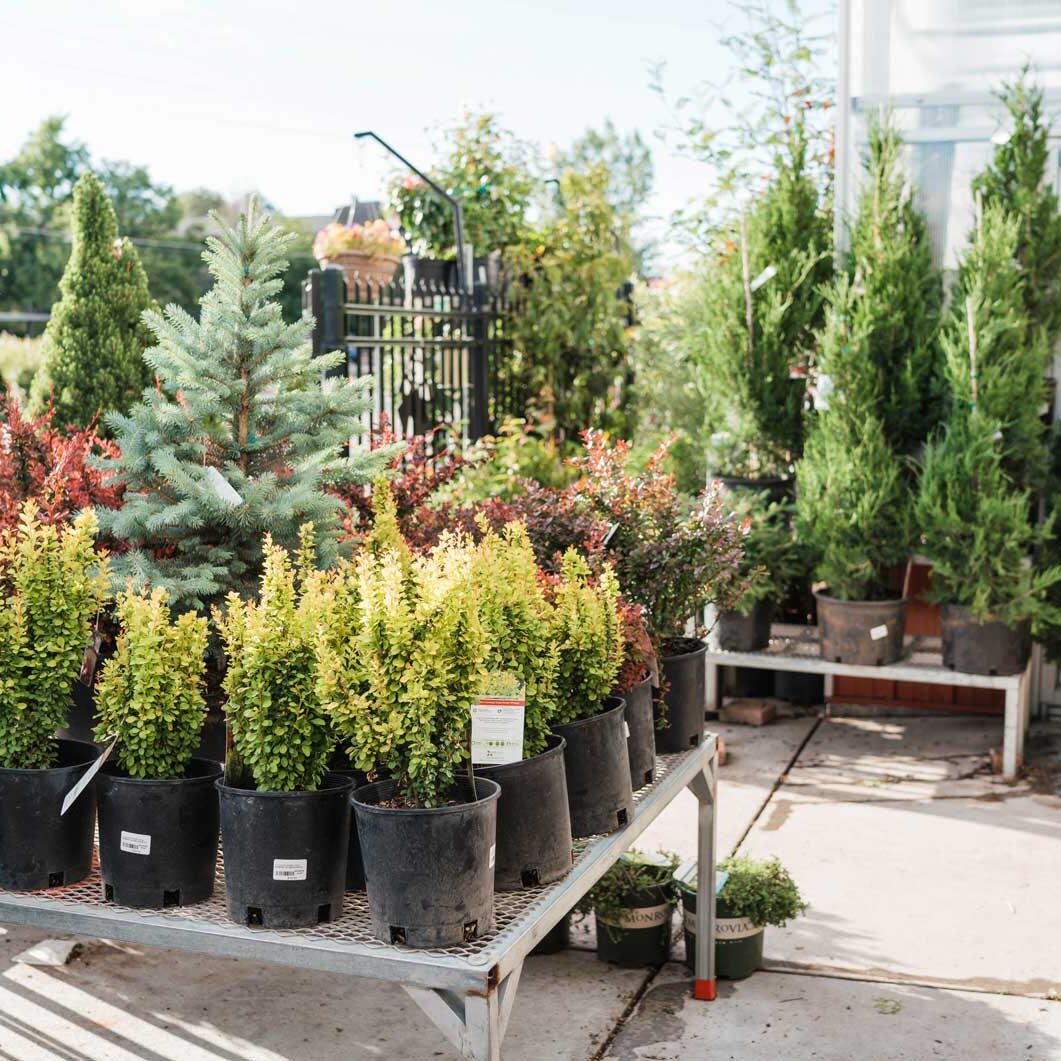 Denver's Complete Garden Store
Visit Country Fair Garden Center for trees and shrubs and you'll soon realize we offer so much more for your garden and your home! We offer everything from pottery and décor to fairy gardens and gifts. Whatever you're looking for the garden, you'll find it in our garden shop for a reasonable price and of outstanding quality.
Family Owned and Operated in Denver, Colorado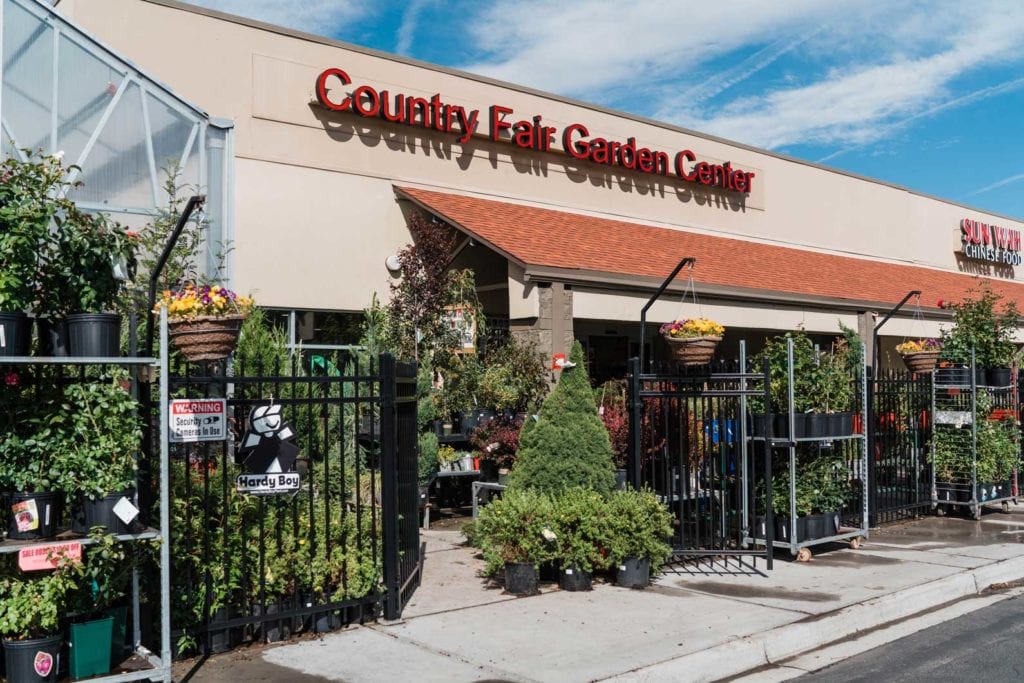 For decades, Country Fair Garden Center has been serving the Denver area with everything to make Colorado gardens and homes unique and beautiful. We are a family-owned and operated business that loves everything about gardening. Our nursery and extensive garden shop offers everything you need for your urban garden!
Find our Denver garden shop in the South Lowry Square Shopping Center, on the southwest corner of Leetsdale and Quebec at: 7150 Leetsdale Dr #415, Denver, CO 80224 or call us at (303) 757-4949.
A Family Legacy That Grows on Trees
Owners of Country Fair Garden Center, the Gerace Family is one of the pillars of the Colorado green industry. Since 1948, we have been growing plants in Colorado. Our family owns Welby Gardens, which has over one million square feet of greenhouses that produce over three thousand varieties of plants. Hardy Boy Plants, our family partner, is a nationally-recognized brand known for producing exceptionally healthy plants that can withstand both the Rocky Mountain west as well as difficult environments across the United States.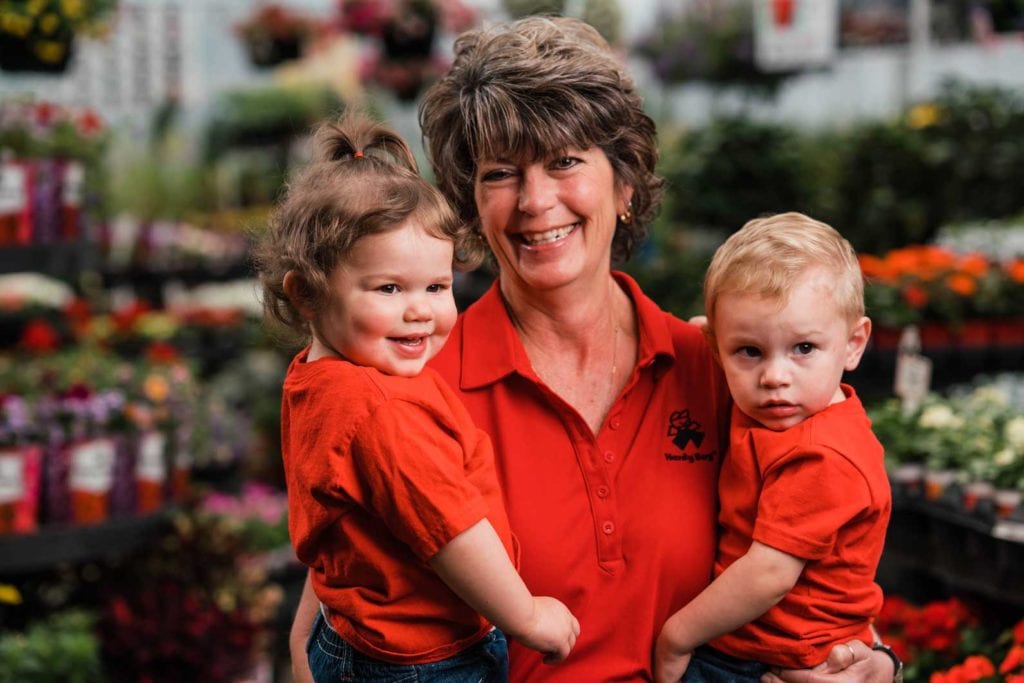 With this amount of experience, we know plants, seeds, and information about all types of gardening. We opened Country Fair Garden Centers to serve our community—to provide a garden shop that sells high-quality, beautiful products to our neighbors. Whether you're looking for trees, shrubs, or any other resources to improve your outdoor space, visit one of our two garden shop locations today!
Our Colorado History Makes the Difference