Hours of Operation
Yes, we are open!
Starting July 5th, we are open:
Sunday 10:00am – 5:00pm
Monday – Saturday 9:00am – 5:00pm
The Gerace family's garden legacy began in 1948, expanded over the decades, and now our family partnerships are operated by three generations! Our partnerships include Country Fair Garden Centers, Welby Gardens, Hardy Boy Plants, and HardyStarts.
Your Local Garden Center & Garden Supply Store That Keeps Your Garden Healthy & Growing
Country Fair Garden Center is dedicated to bringing the best customer service and high-quality plants to our customers in Denver for your home and garden. We are here to provide time-honored, effective advice for all your gardening needs, no matter your space, project, or gardening style.
With hundreds of years of combined experience, the staff in our garden center and garden supply store can help you with everything you need to help your garden grow!
From Humble Beginnings to Three Generations
Our family's story began decades ago, in 1948, when Al and Esther Gerace started planting vegetables to feed their family and tending their fields with a horse-drawn plow. They established Welby Gardens first, and over the years, our family and business grew to thrive in the Colorado green industry.
Currently operated by three generations of the Gerace family, our family partnerships include Welby Gardens, Country Fair Garden Center, Hardy Boy Plants, and HardyStarts, which are renowned for outstanding customer service, top quality plants, and noteworthy innovation. What started as a dream on the Colorado frontier has blossomed into a legacy of hard work, determination, and high-quality products and service.
Meet Some of the Team Below!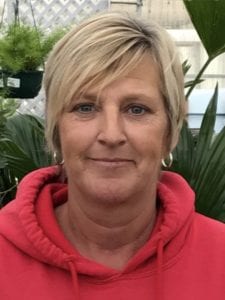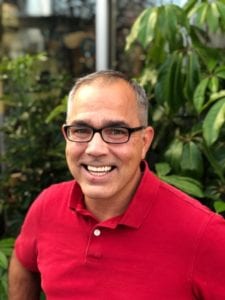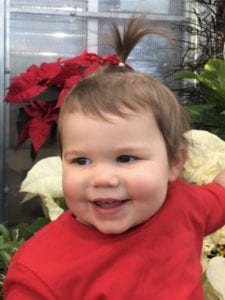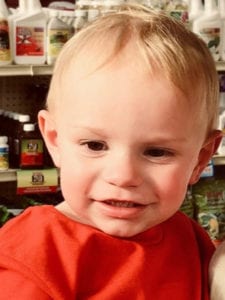 Industry Leaders in Innovation
When Colorado has been hit hard by drought in the past, our team doesn't get discouraged. When strict water restrictions go into effect, we look for ways Colorado gardeners could maintain their success.
"It was necessary for us to promote plants and defend against the water restrictions," said Al Gerace, former CEO. "We had a product that was hardier than most other offerings on the market, and we had to show the consumer how they could have a better degree of success when they planted our product."
By hardening up the plants before they leave the greenhouse, the Geraces found a way to create healthier, easier-to-grow plants that could flourish in a variety of difficult growing conditions.
In fact, the Gerace family has worked with the Garden Centers of Colorado (GCC) and Colorado State University when the GCC set up the X-Rated Xeriscape Gardening program, a system that rates plants based on the amount of water then need to survive.
"This rating system allows consumers to see that they can garden and have a beautiful landscape, even during some of the worst conditions," Gerace said.
Helping Our Community Grow
As a family, our passion for our community is even greater than our passion for gardening. We are dedicated to giving back as much as we get from this dynamic area, as well as furthering the green industry as a whole. For example, Welby Gardens donates plants and seedlings to the local community and our two Country Fair Garden Centers donate a lot of seeds and seed supplies to teachers for class projects. Does your community, gardening group, or class need help with gardening supplies? We encourage you to pop into one of our locations and fill out a donation request form and we'll get back to you soon!
These are just a few ways we help each other out - we believe that by helping each other in our local communities, we can ultimately help our consumers have the best products possible and bring the satisfaction of growing things to more people.
Everything You Need to Create Your Dream Colorado Garden
Want an idea of what could fit best in your garden? Visit our garden center, nursery, and garden supply store in Denver to find exactly what you need to create your dream outdoor living space, including a great selection of plants to choose from, all grown to thrive in Colorado's dynamic environment. Whether you're choosing from annuals or perennials, we've got you covered.
Use the links below to browse our products and start planning your garden today!
We're available to help you with ideas, advice, and whatever you need to create the garden of your dreams!
Give us a call or drop by one of our two convenient garden center, greenhouse, and garden supply store locations! We're ready to assist in any way we can, whether you need help selecting the perfect houseplants, deciding which fertilizer is right for your environment, or if you need help starting a new vegetable garden. Contact us today!
Our Colorado History Makes the Difference